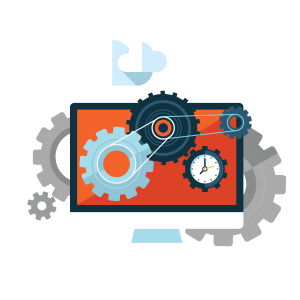 Wordpress Website Management Plans
Don't have the time or knowledge to secure or maintain your website? We'll ensure the integrity and security of your website is well maintained
Weekly Wordpress Updates

We manage all of the updates so you don't have to worry about it, saving you both time and money
Constant Security Monitoring

Configuration and monitoring of security plugin with immediate responses to critical alerts and security issues
Monitored Website Uptime

We'll constantly monitor your website and report on any downtime that your website experiences
Installed weekly or as required
Installed weekly or as required
Configuration and monitoring of security plugin.  Immediate response to critical alerts
Monthly report containing an update on all work completed on your website
We will monitor and report on any downtime of your website
Backup of hosting account stored locally with duplicate sent off-site each night
25% off our standard $80 hourly rate
Most requests answered within 4 business hours
Any unused portion of the quarterly plan fee will be refunded from the next end of month
Payable in advance per quarter
Installed weekly or as required
Installed weekly or as required
Configuration and monitoring of security plugin.  Immediate response to critical alerts
Monthly report containing an update on all work completed on your website
We will monitor and report on any downtime of your website
Full backup sent to off-site Amazon storage each Friday night
25% off our standard $80 hourly rate
Most requests answered within 4 business hours
Any unused portion of the quarterly plan fee will be refunded from the next end of month
Payable in advance per quarter
Installed weekly or as required
Installed weekly or as required
Configuration and monitoring of security plugin.  Immediate response to critical alerts
Monthly report containing an update on all work completed on your website
We will monitor and report on any downtime of your website
Full backup sent to off-site Amazon storage each Friday night
We will review and report on your Analytics data (if applicable).  Suggestions will be reported if required.
Includes 1 hour of remote support including consultation or website updates. These hours do not accrue.
25% off our standard $80 hourly rate
Most requests answered within 4 business hours
Any unused portion of the quarterly plan fee will be refunded from the next end of month
Payable in advance per quarter
Custom plans are also available on request if you require any additional services Mark Benham
Simplistick Concepts
"Nitro IT have been a rock solid hosting and design partner of ours for some years now, would recommend them to anyone without hesitation, thanks Wayne! Alana Minett
Alana's Dance Studio
"Nitro IT has been our website provider for more than 5 years. We have just recently updated our web site with Wayne and are highly delighted with the result. Wayne is always quick and courteous  with any questions or changes no matter how minor. Thanks for your expertise Wayne we have had many more enquiries since out website was launched this year. Excellent service would recommend Nitro IT 100%. " Kristy Gostelow
Kadence Group
"Thanks for all your help and advice Wayne! Quick and incredible service! Highly recommend :) "
Tell us about your project
Let us help you get your business online and grow it with passion
Our team of professional Wordpress experts is the perfect partner to ensure your website is well maintained.
Include the following information:


Your Website URL
Wordpress Admin User Name
Wordpress Admin Password