Testimonials
We are extremely proud of the service and support that we provide our clients. In fact, we differentiate ourselves from our competitors in the amount of care shown towards our clients and their businesses. The service and advice we provide is to benefit our clients and not ourselves.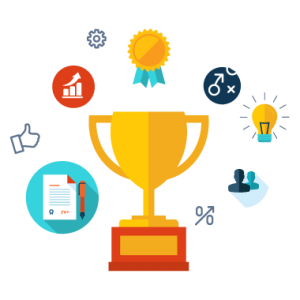 "Nitro IT has been our website provider for more than 5 years. We have just recently updated our web site with Wayne and are highly delighted with the result. Wayne is always quick and courteous  with any questions or changes no matter how minor. Thanks for your expertise Wayne we have had many more enquiries since out website was launched this year. Excellent service would recommend Nitro IT 100%. " Alana Minett
Alana's Dance Studio
"Thanks for all your help and advice Wayne! Quick and incredible service! Highly recommend :) " Kristy Gostelow
Kadence Group
"Fantastic service. No question too small or stupid. Responsive, fast and happy to help. Thanks Wayne. Cannot recommend highly enough!" Andreea Lawther
Little Kitchen Blue
"Nitro IT designed a brand new web site for my company, i supplied some photos and info and they came up with the rest, very smooth and hassle free. Turned my old site into now something very professional and user friendly. They also ran a SEO campaign for the site which has taken my site from the 4th or 5th page on Google to always on the first page very near to the top, very happy with the dealings and results from them, would recommend." "
Thanks Wayne for all your support and great advice we love our new website highly recommend thanks again
" Fiona Couzner
Earth Diggers
"I knew Wayne from my professional working time as a patent attorney where he handled much of our firms IT requirements . Upon my retirement I revived a life long passion in woodworking and commenced a small business. A first class website is a must these days and I was looking for a highly intuitive site with ease of navigation and excellent graphics to depict my folio of previous work. Wayne produced a thoroughly excellent site for my business that has received many unprompted compliments . Wayne's work has certainly assisted me in establishing my small business and he remains at hand to assist in any matters that ever arise. I recommend Wayne and Nitro IT very highly." Mark Wakeham
Timber Tailor
"A pleasure to have Nitro IT as our website and IT specialist. Always prompt and reliable service." Anthony Clarke
Dedicated Developments
"I first used Nitro IT when I discovered my website had been hacked. Wayne was unbelievably helpful and very quick at getting everything all sorted for me and making sure it was all clear. I have turned to Wayne many times since with requests that he has promptly helped me with. I am so happy I have found somewhere that offers great service and really looks after their customers!" Reeda Close
Aristocats & Vitalia Australia
"Being extremely busy, with the day to day running of our business; Wayne's expertise, enthusiasm and input in developing the company's web site from scratch, was very much appreciated." Jim Ferris
Y-Climb Tower Hire
"Nitro IT has provided excellent service at an affordable price, my emails and calls are answered quickly and with good information.  I'm really pleased with my website and business advice from Nitro IT and am very happy to recommend their services." Peter Koegst
Academy of Self Defence and Martial Arts
"I highly recommend Nitro IT. Very professional, they get the job done and are a pleasure to deal with. Love that they speak in a language I can understand without making me feeling like the technically challenged individual I am! Thrilled I found them and have been using their services for a number of years now. Thanks Wayne and the team at Nitro IT." Michelle Tyson
Seed Skincare
"If I could rate 10 STARS for this business I certainly would!!! On a number of occasions over the past 9 months Wayne has assisted our businesses with various website and software issues, and he is such a resourceful and knowledgeable gentleman!" Nikki Bee
Nikki Blades Photography