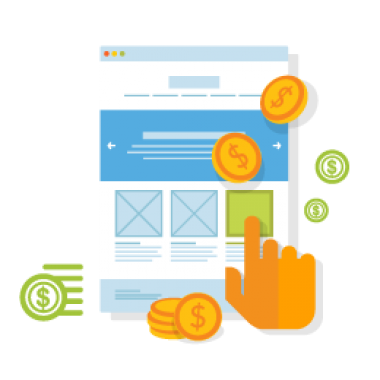 Search Engine Optimisation
SEO offers a proven and effective solution to increase organic search engine rankings. SEO can lead to a considerable increase in web traffic resulting in greater sales & profitability
Our core search engine optimisation services include: Organic Search, On-Page SEO, Link Building, Keyword Research / Strategy and Activity Report.
Organic Search
Development and promotion of content that fulfills your ranking needs by improving and maintaining the visibility of your web presence.
On-Page SEO
Make your content easily accessible to search engines. Optimise your website to rank higher and earn more relevant traffic from search engines.
Link Building
An essential part of any successful SEO strategy. We'll build your link profile to add significance to your keywords listed in Google.
Keyword Research / Strategy
One of the most Important SEO elements is the target keywords. Let our team determine the best strategy for all your link building activities to increase your search engine ranking and organic traffic.
Activity Reports
We provide a monthly report of your website SEO performance evaluation, tracking Google rankings and showing historical and overall performance
$1,000/mo

A fixed-fee custom monthly SEO campaign to help boost your Google rankings!
One time Setup Fee of $150 is applicable for all new campaigns.
Keyword Research & Selection
We will provide initial keyword research which involves reviewing your website, products and/or services and your competitors.  Once this research is complete we will provide you with a report of keywords to target in the SEO campaign to achieve the best outcome: an increase in web traffic with the aim for high conversion rates.
Baseline SEO Ranking Report
When your keywords have been finalised, we will send you through a baseline keyword ranking report to show where your website is ranked prior to beginning the SEO campaign.  This will form basis for the monthly keyword ranking reports.
We will perform the necessary off-page search engine optimisation 'magic' each month to achieve consistent and constant ranking improvement.
Our $150 one off setup fee covers all of the required on page optimisations to get your website scoring high for SEO optimisation
We'll send you a monthly keyword ranking report demonstrating the trends in your keyword rankings.  Overall rankings will continually improve, though it is not uncommon for some of your keywords to trend both up and down in the rankings.
We provide email support for any questions you might have throughout your campaign.
All plans are subject to a once-off $150 setup fee at the beginning of an SEO campaign.
Search Engine Optimization is fundamental to your online success. Our SEO strategies will earn your site a higher ranking in search results, resulting in more visitors to your website. We'll provide a baseline keyword rankings report, with monthly follow-up reports tracking your success.
SEO is the lifeline of online marketing. We offer our valued clients high quality, yet extremely affordable SEO packages. Leave the rest up to us as our experts are trained on the latest guidelines and updates from all of the major search engines such as Google, Bing and Yahoo.
Tell us about your project
Let us help you get your business online and grow it with passion
Our team of professional SEO experts is the perfect partner for a successful business partnership
"Nitro IT designed a brand new web site for my company, i supplied some photos and info and they came up with the rest, very smooth and hassle free. Turned my old site into now something very professional and user friendly. They also ran a SEO campaign for the site which has taken my site from the 4th or 5th page on Google to always on the first page very near to the top, very happy with the dealings and results from them, would recommend."